ABOUT CASSIE
Read more about Casie below, or click HERE to read her full story.
HOME DZ: Mile-Hi Skydiving

MAIN DISCIPLINE: Freefly & Tracking

NUMBER OF STATES JUMPED IN: 4 (CO, CA, TN & UT)

FUN FACT: I like to go FAST

See where Cassie's adventures take her by following her on Instagram: @cass_young_
WHY KUA SKY?
The skydiving club at my college, Colorado State University, got custom jerseys from Kua Sky and I absolutely love how comfy and stylish they are. Then after one glance at their website with all the crazy epic designs, I was obsessed. Especially the zombie unicorn jersey, SO RAD! What skydiver wouldn't wanna rock such fun designs. Also, whenever I see someone else wearing a Kua Sky jersey we always end up talking about the brand and bond over the sick jerseys, it feels like a little gang of awesomeness. Not to mention great prices for such high quality jerseys (speaking from first hand experience of testing their durability… and yes the only reason I didn't run it out was to see if Kua Sky jerseys would hold up from my fall, duh).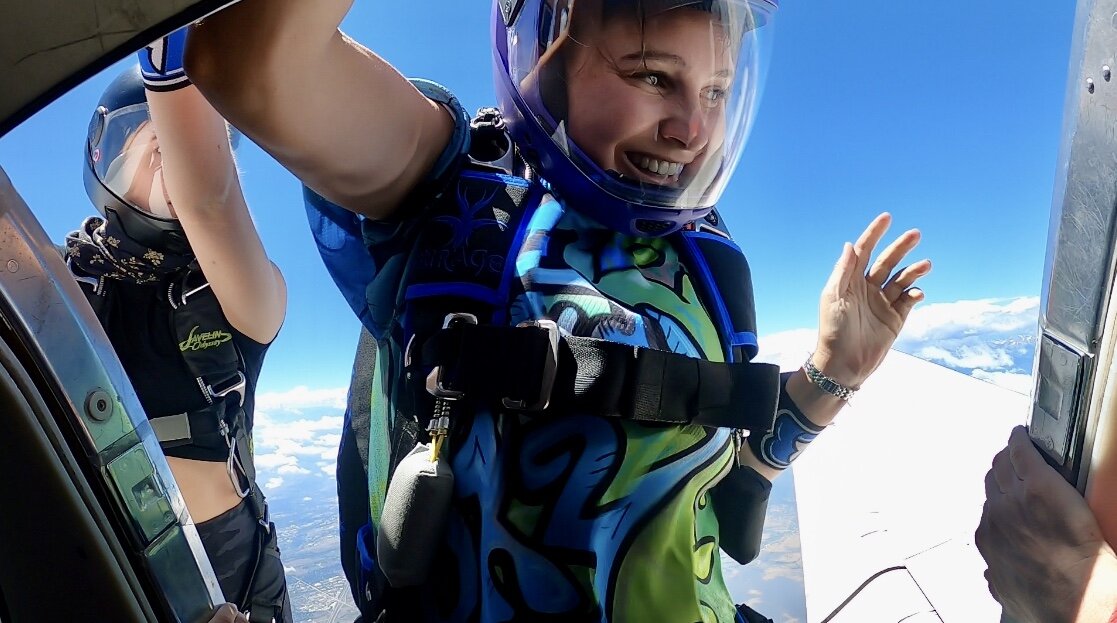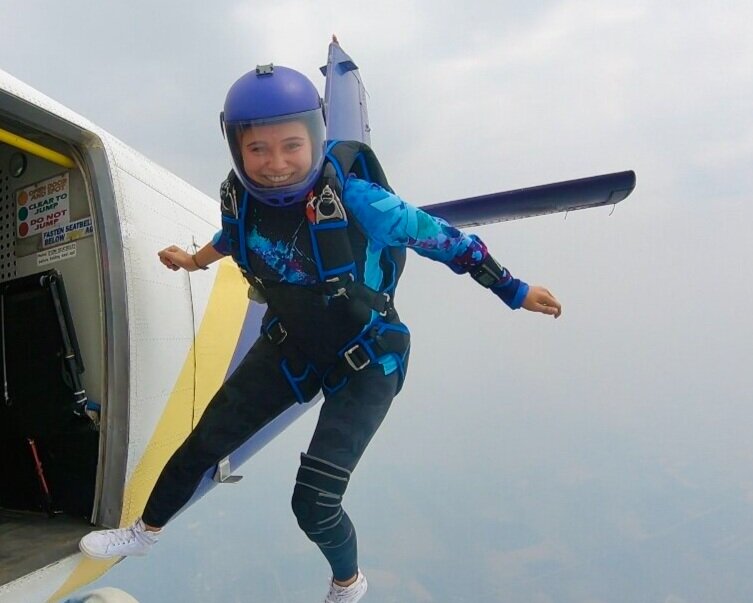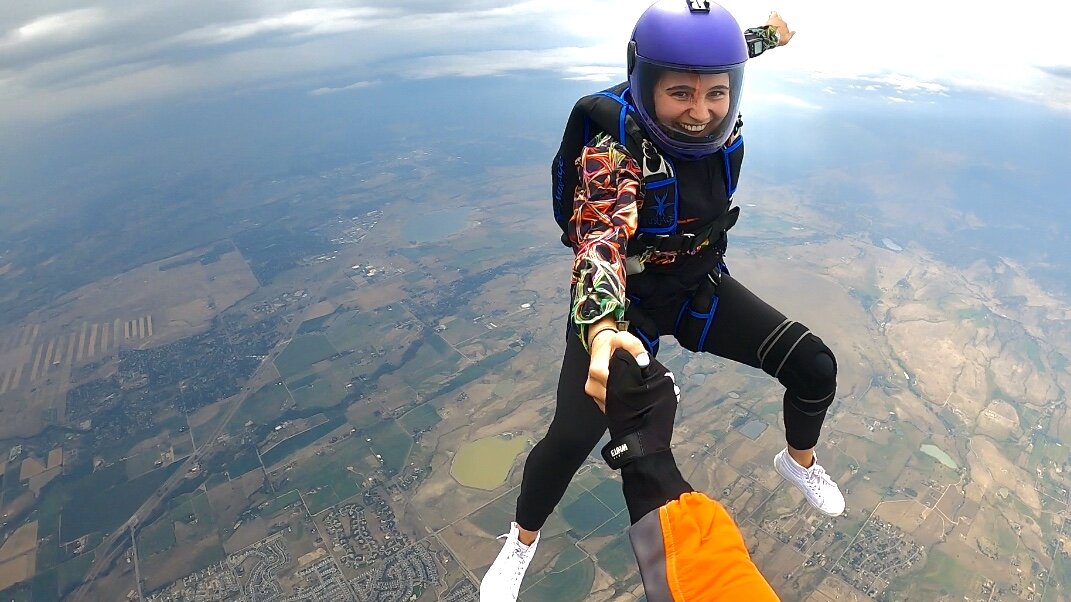 FAVORITE KUA SKY PRODUCT
Getting to Know Ivan:
I grew up in the suburbs of Chicago, but the second I got to go to college I was living in Colorado (mountains are really rad ya know). My family always went on annual ski trips to Winter Park, so skiing, and now also snowboarding, are my jam. Shredding is all I would do… until skydiving took over my life.
My freshman year at Colorado State University I met the vice prez of the skydiving club there, Jack Brady, and he convinced me to do a tandem skydive. Damn was I hooked. The next year I started AFF and have been doing nothing since then but jumping and flying as much as possible. Quite literally anything to get me off the ground. When I was at about 30 skydives I decided it was time to try speedriding. Combining my two favorite sports sounded impossibly rad, and it was. Now I have my paragliding P2, done some speedflying, lil base jumping, and am working on my Private Pilot's License. The best part is that Kua Sky jerseys are perfect for all my flying adventures!
ATHLETE

CASSIE YOUNG

FAVORITE KUA
SKY PRODUCT

Zombie Unicorn Jersey!