WHY KUA SKY?
When I started skydiving in late 2018 I noticed several things about skydiving gear- it was expensive and was rather dull and unappealing. That was until I saw some Kua Sky gear! Most of us like to look good while having fun and skydivers are no exception. This led me to buy my first Kua jersey shortly after obtaining my A license and I still wear it regularly (still looks and feels new)!
The first time I met Chris and Wendy was last year at the Jump for Valor Boogie in Sebastian, Florida. After spending time with them and seeing all the amazing work they do, I knew that I wanted to be involved with the Kua Sky team and to help support Jump for Valor Boogies in the future. Luckily, I was given that opportunity in January 2020 when I became a brand ambassador! I look forward to spreading the word about Kua Sky around drop zones and boogies with my fellow ambassadors/athletes as well as meeting new people- that's what skydiving is all about!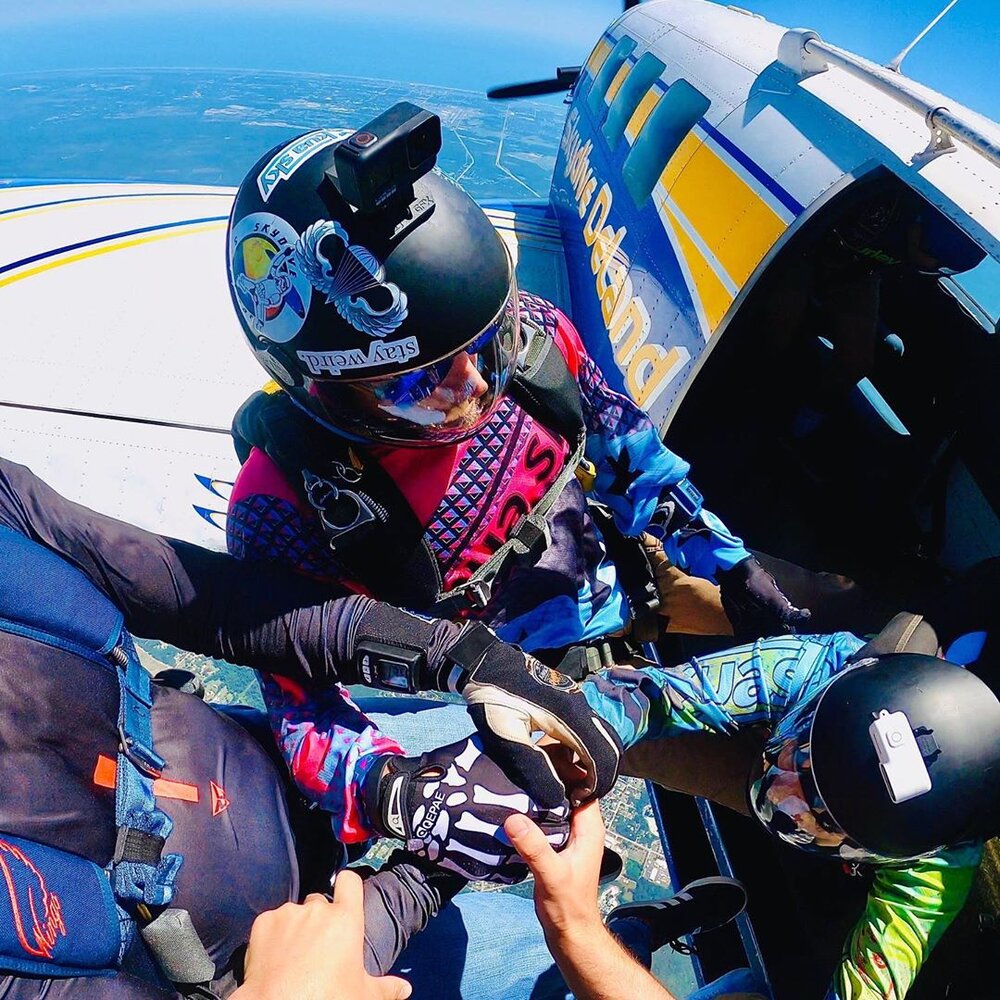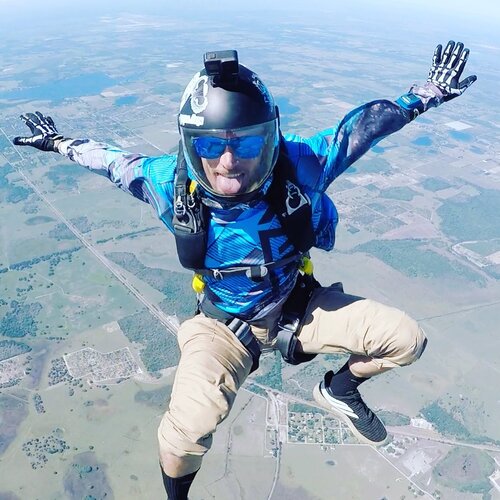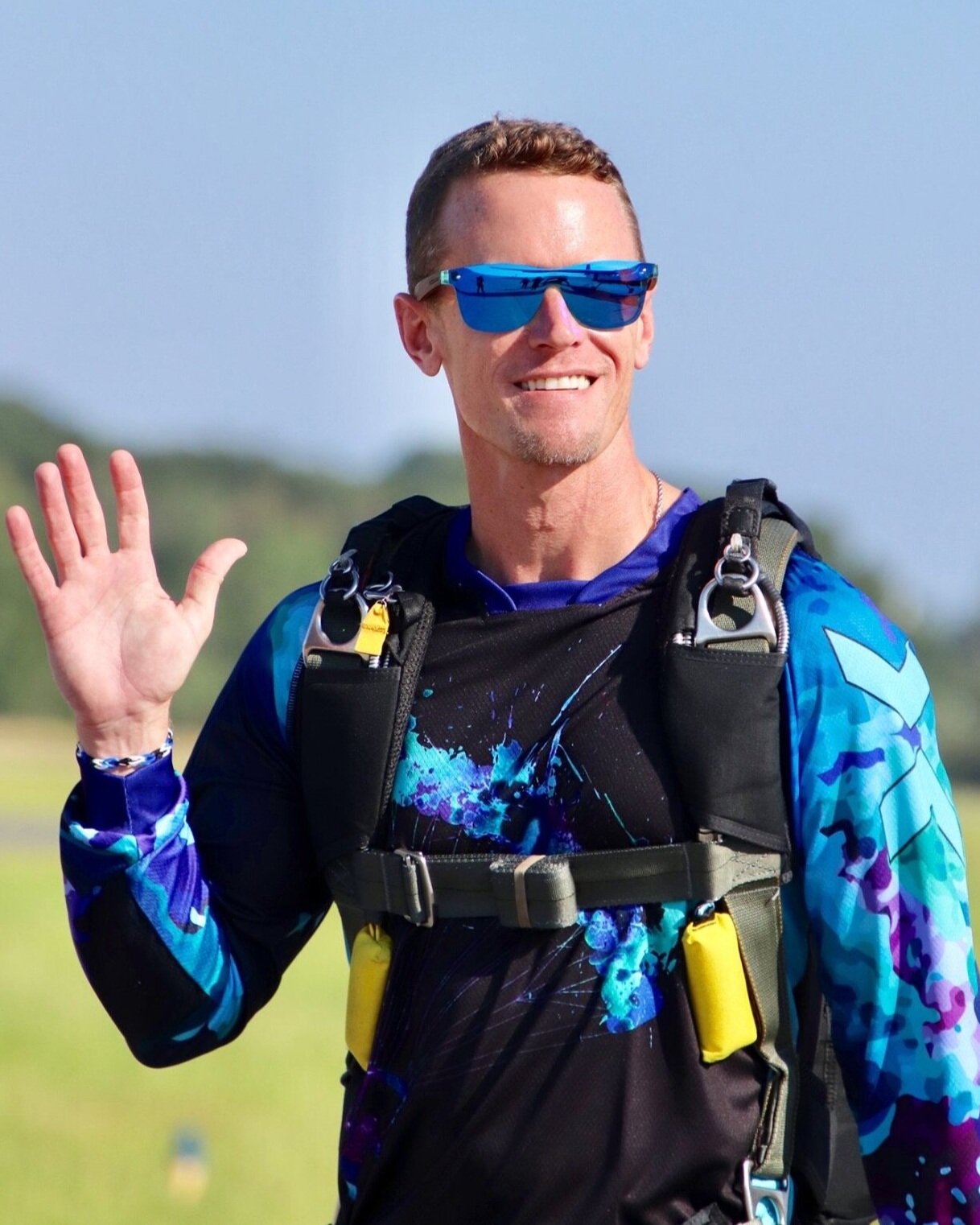 FAVORITE KUA SKY PRODUCT
Getting to Know Frost:
Growing up in rural Iowa, I was constantly outside exploring the world around me. This passion for exploration continued after high school when I joined the U.S. Army, becoming an Airborne Paratrooper assigned to a field artillery unit at Fort Bragg, North Carolina. While serving, I was fortunate to jump in three different states as well as one other country. After serving, I moved to San Diego, California and become a surf bum for several years before moving back to Iowa to begin college in elementary education. Since then I've been teaching 4th and 5th graders in Iowa and more recently in Tampa, Florida where we moved in 2017 for my spouse's fellowship programs in cardiology and electrophysiology. My introduction into civilian skydiving came in September of 2018 when I did my first two tandem jumps and began AFF. Since then my journey into skydiving has been filled with meeting SO many great people and having some amazing experiences, as well as many laughs along the way. I cannot wait for what the future holds for me in this sport!