MEGHAN EVILSIZOR
If you're looking for a passionate and professional skydiving fanatic, Meghan is your girl. When Meghan isn't jumping in her free time you can find her managing her local iFLY tunnel in Colorado.
Meghan's passion and professionalism has helped Kua Sky grow leaps and bounds, and we're proud to have her as part of the Kua Sky Fam!
Learn more about Meghan HERE, and see where her adventures take her by following her on Instagram: @evilskybunny
ABOUT MEGHAN
HOME DZ: Mile-Hi Skydiving
MAIN DISCIPLINE: I love flying all disciplines and think that building a strong belly base is crucial. Pun intended 😉
Number of States I've Jumped In: 8
Number of Countries I've Jumped: 3
WHY KUA SKY?
MEGHAN: I found Kua Sky at Z-hills while completing my AFFI rating.  I was STOKED to see jerseys that looked great on a female figure and weren't all pink!  I immediately reached out to the brand to see how I could get involved in something that I just had a hunch would be big.  I really enjoy the backstory of the brand and the family we have created here at Kua.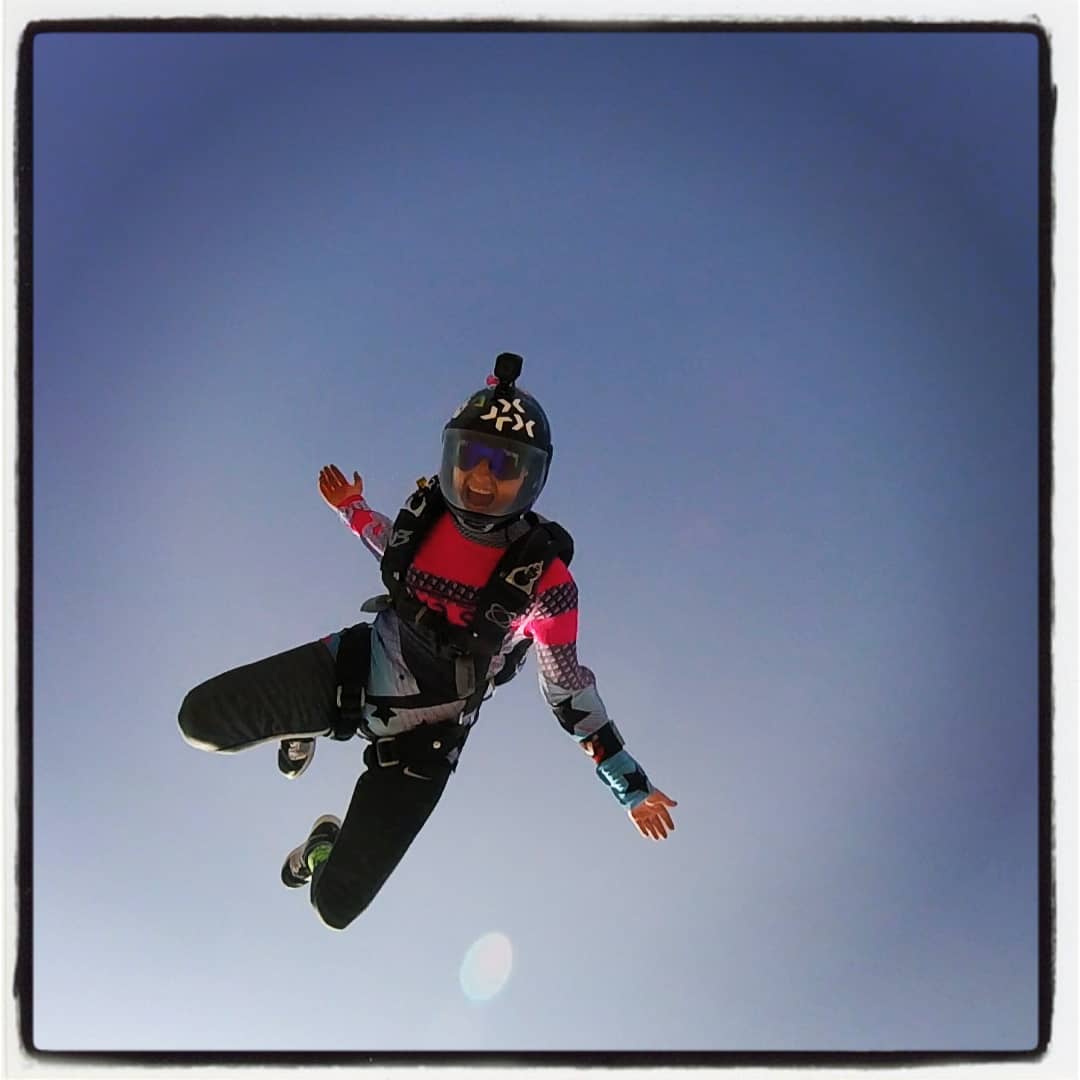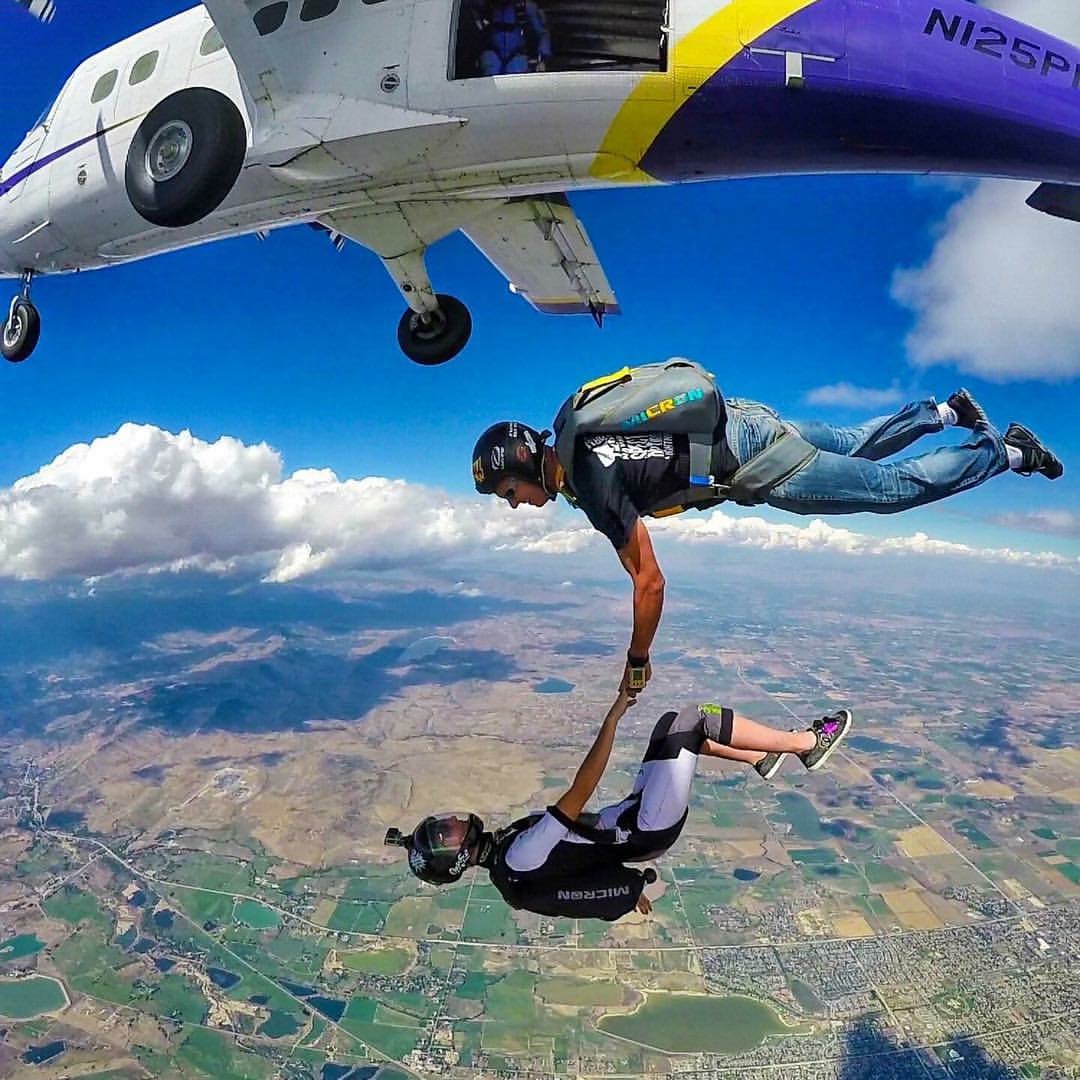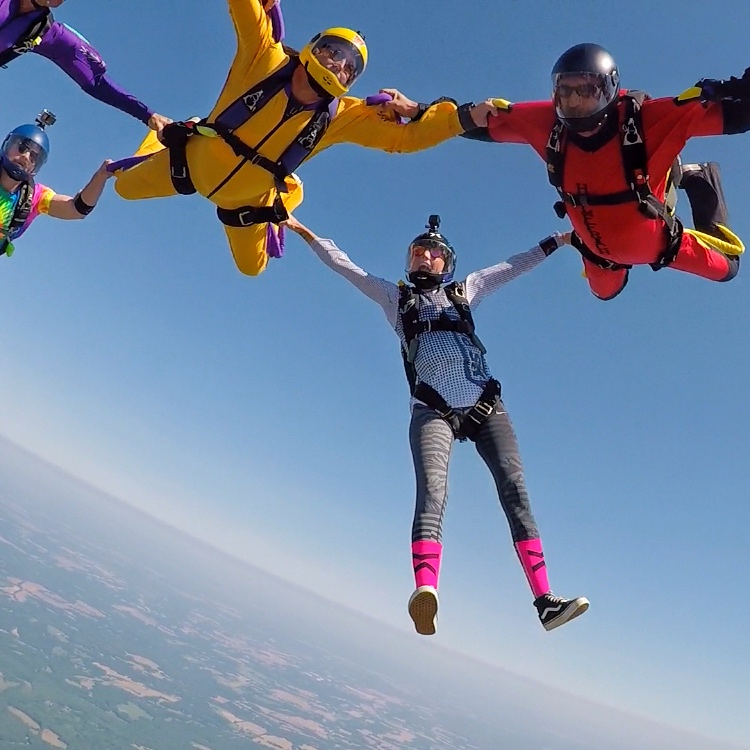 FAVORITE KUA SKY PRODUCT
My current favorites are the Tiger Grafitti and Unicorn Zombie jerseys and I am beyond excited for future styles!
More About Meghan
I'm a Colorado Native who has a passion for adventure.  I grew up in an incredibly supportive family with a Mom who provided me with a great female role model and a Dad who taught me I can hang with the boys.  As a child, you could often find me in the pool, riding bikes, climbing trees, or roping my little brother into some sort of shenanigans.
I was a so-so student. I usually had my head in the clouds or was running after a thrill.  These behaviors and desires often left me feeling lost and without a clear path.
I met my amazing, fun-loving, beyond supportive husband at a Jazz club I wandered into back in 2007.  We haven't left each other's side since. Together, we have taken our desire for adventure and turned it into a lifestyle.  I've turned all my little girl passions into big girl passions: swimming in pools has turned into surfing, riding bikes has turned into riding motorcycles, climbing trees has turned into rock climbing, and I'll rope anyone I can find into shenanigans.  My husband and I are more "at home" when we are on the road and living each day to the fullest.
My relationship with skydiving began in 2012 when my husband called and told me he would be picking me up in 20 minutes and I needed to be wearing clothes that were ready for anything and shoes that I could tie.  He picked me, drove north, and blindfolded me once we were in Longmont, Colorado.  When he removed the blindfold, I was staring at the main hanger of Mile-Hi Skydiving.  4 hours later (gotta love weather holds,) I was walking towards a King Air, having no idea that this would be the path I had been longing for.  I was TERRIFIED.  Derek, my husband, went first and all I could think was, "That's it.  That's the last time I will see my husband."  I backed up, ready to throw in the towel, and my tandem instructor scooped me up by both legs and ran out of the plane.  Man am I glad he did.  I had the time of my life.  I was hesitant to jump into AFF.  It took me another 2 years and 2 tandems to finally sign-up and the rest is history!!
At the beginning of my skydiving career, I was just in it for the smiles and laughs but soon found myself setting goals.  I wanted to do it all, so I just did the next thing next.  I traveled to new drop zones, learned new disciplines, attended camps, and went to my first SIS event.  Being a small female fish in a large male pond was overwhelming and found the SIS events to be a breath of fresh air.  I came home and brainstormed about how I could make a positive impact on my dropzone and help female athletes stick with the sport without leaving out the boys. Around the same time, I met an amazing woman, whom I am grateful to call my friend, and together we developed Blu Sora.  The idea is to provide our dropzone with education and events while showing that females play an important role in our sport.
I've never been one for sitting behind a desk; too boring.  Instead, I found joy in fast-paced, high-stress environments.  I have a knack for thinking on my feet and a total pro at "winging it."  So naturally, working in Skydiving came very naturally.  I got both my coach and AFFI ratings and now work in the skydiving industry full time!
| | |
| --- | --- |
| ATHLETE | MEGHAN EVILSIZOR |
| FAVORITE KUA SKY PRODUCT |  Tiger Grafitti,Unicorn Zombie jerseys |