ABOUT TARYN
Read more about Taryn below, or click HERE to read her full story.
HOME DZ: Wisconsin Skydiving Center (WSC)

MAIN DISCIPLINE: Freefly & Canopy work

See where Taryn's adventures take her by following her on Instagram: @tarynshitup_
Total # of Jumps: 7,000+
Ratings: Coach, SL-I, AID, AFF, TI (all manufacturers) and USPA Tandem ExaminerSee where Ivan's adventures take him by following him on Instagram: @skychamito
WHY KUA SKY?
I found Kua Sky online when I was looking to get a new jumpsuit. I had just been fit/sized for a custom suit with another company and was literally one click away from spending over $800 on their jumpsuit. I started looking for other companies and came across Kua Sky. I decided to go with them instead since I could get my suit and start jumping it way sooner. The price was more affordable, and the quality of the materials they use are superb. What I love most about Kua Sky though is the people. The first time I met Chris and Wendy and some of the other ambassadors, I instantly felt at home and as if I had known them forever. I love getting to represent such an amazing brand, and love the story behind Kua Sky.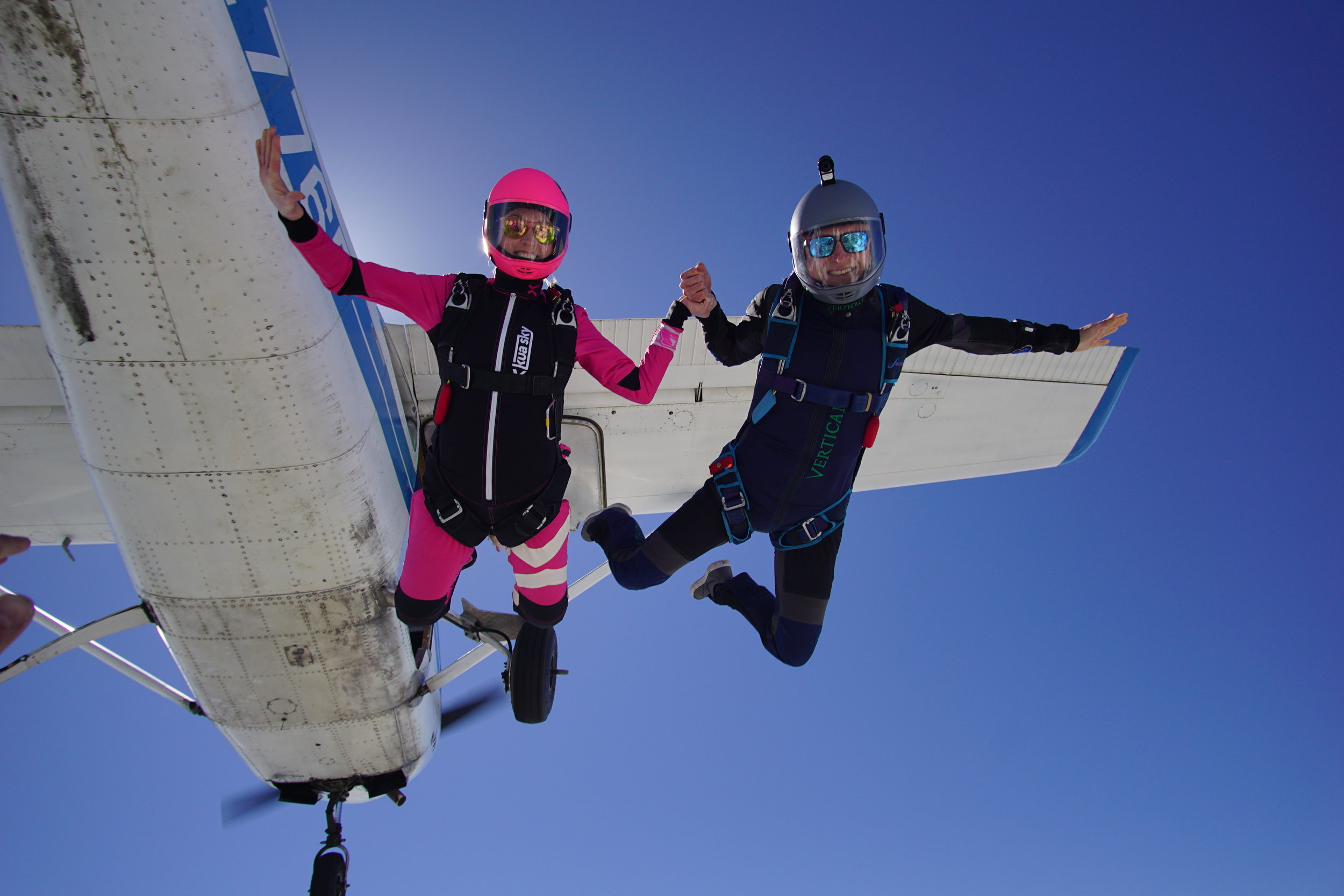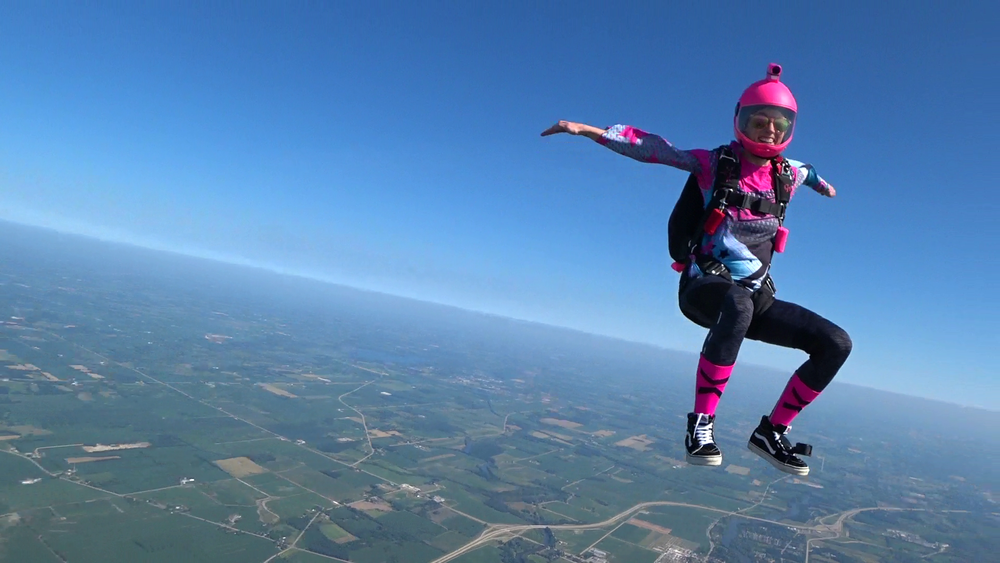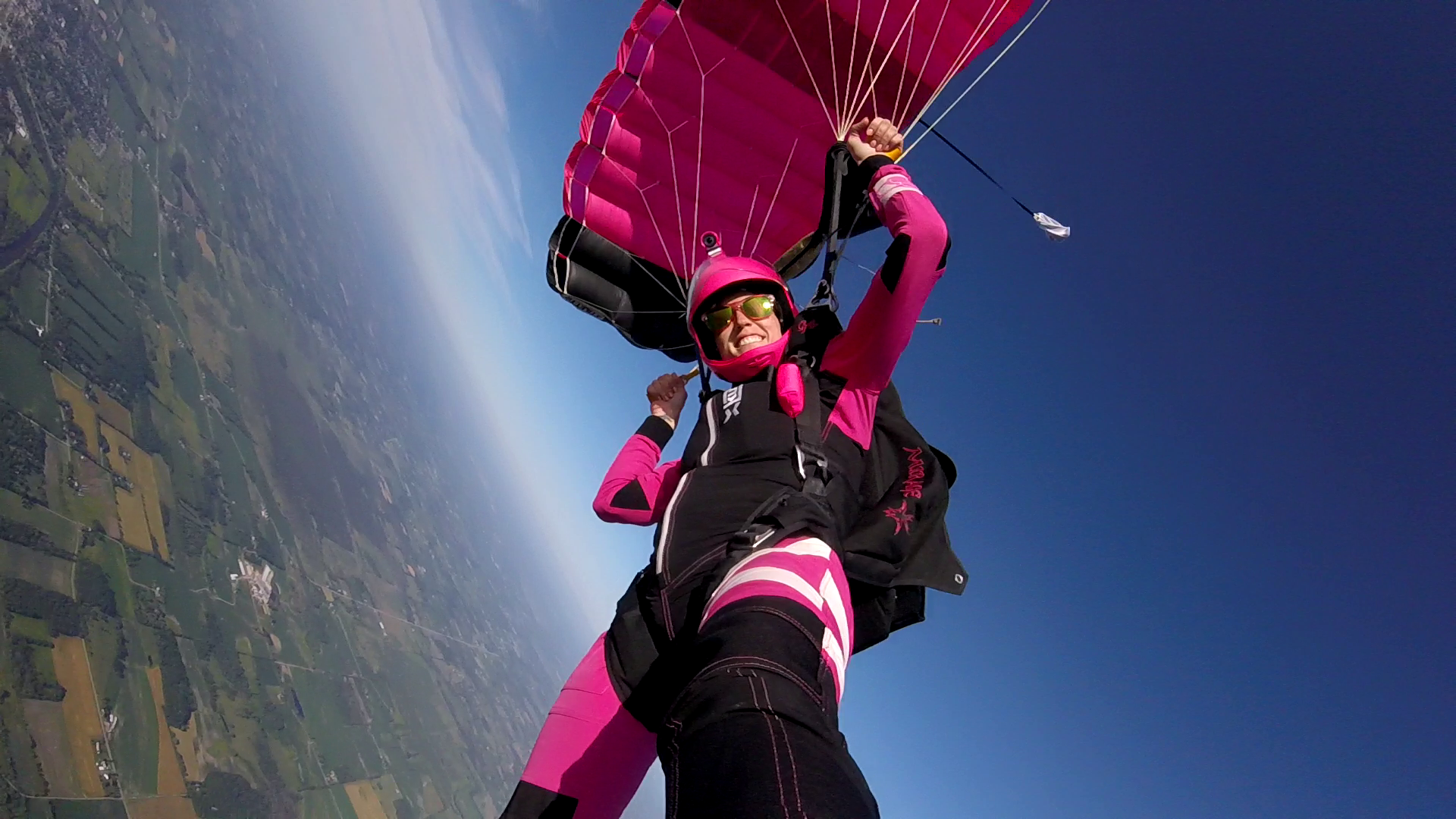 FAVORITE KUA SKY PRODUCT
I LOVE both of my jumpsuits! I have the pink suit and then also a custom one that has fleece lining in it and is especially perfect when jumping in the winter in Wisconsin!
Getting to Know Ivan:
Born and raised in southern Indiana. I even went to college in my hometown to become a pilot. I was working on finishing up flight instructor ratings when I found out I had a rare lung disease due to a freak accident during my junior year of college. After surgery and being in the hospital I was told I was not allowed to be a pilot anymore as I couldn't obtain a flight medical with my disease. For me I felt like my life was over since I was no longer allowed to do the only thing I truly cared about and had worked so hard to pursue. I graduated with an aviation degree and moved to Wisconsin to work for an airline to hire and train pilots. I was thankful I was still able to get a job I liked in aviation even though I couldn't fly. However, I always felt like something was still missing. That is, until I went skydiving. Skydiving has been my way to fly again and honestly has given me the peace knowing I can't pilot planes but instead pilot my body.
I began skydiving in August of 2017 and started by doing 2 tandems within 6 days of each other. After the 2nd one I met my now fiance and jump partner for life, Bob, who had just came back from a jump with friends. He told me there was an AFF class that Friday and I should come check it out. I took a day off work so I could go learn to skydive, and also partially to just see the hot guy who had told me to come skydive! After that I was hooked and knew this was something I wanted to do passionately. I got licensed on the last load for the season in October 2017 (nothing like cutting it close), and kicked off 2018 by jumping with Bob as much as I could to learn everything he had to teach me. Through skydiving I have made so many new friendships with people that I now consider family. I plan to start traveling more for skydiving and jumping at as many dz's as possible. When not skydiving and working at the airport, I love doing anything outdoors. I'm an avid bow hunter in Wisconsin and love going deer and turkey hunting, and also ice fishing in the winter. Hiking/camping is another activity I love to do and Bob and I did a 4 day hike up Machu Picchu in Peru where we got engaged! Also, fun fact my cats name is Pilot.
ATHLETE

TARYN HAAS

FAVORITE KUA
SKY PRODUCT

jumpsuits