STEVE BARAHONA
Born in Venezuela, Steve and his family moved to Canada when he was 10 years old. When he's not jumping he works as a fire fighter & paramedic. And ladies, he's single!
Read more about Steve below, or click HERE to see his full story.
ABOUT MEGHAN
HOME: Red Deer Alberta Canada
MAIN DISCIPLINE: Freefly, CRW & learning BASE
Number of States I've Jumped In: 10! Including Panama, Colombia, Belize, Palau , Bahamas , Costa Rica, Mexico , Cuba , Japan, EgyptSee where Steve's adventures take him by following him on Instagram: @steve.barahona
WHY KUA SKY?
MEGHAN: I found Kua Sky at Z-hills while completing my AFFI rating.  I was STOKED to see jerseys that looked great on a female figure and weren't all pink!  I immediately reached out to the brand to see how I could get involved in something that I just had a hunch would be big.  I really enjoy the backstory of the brand and the family we have created here at Kua.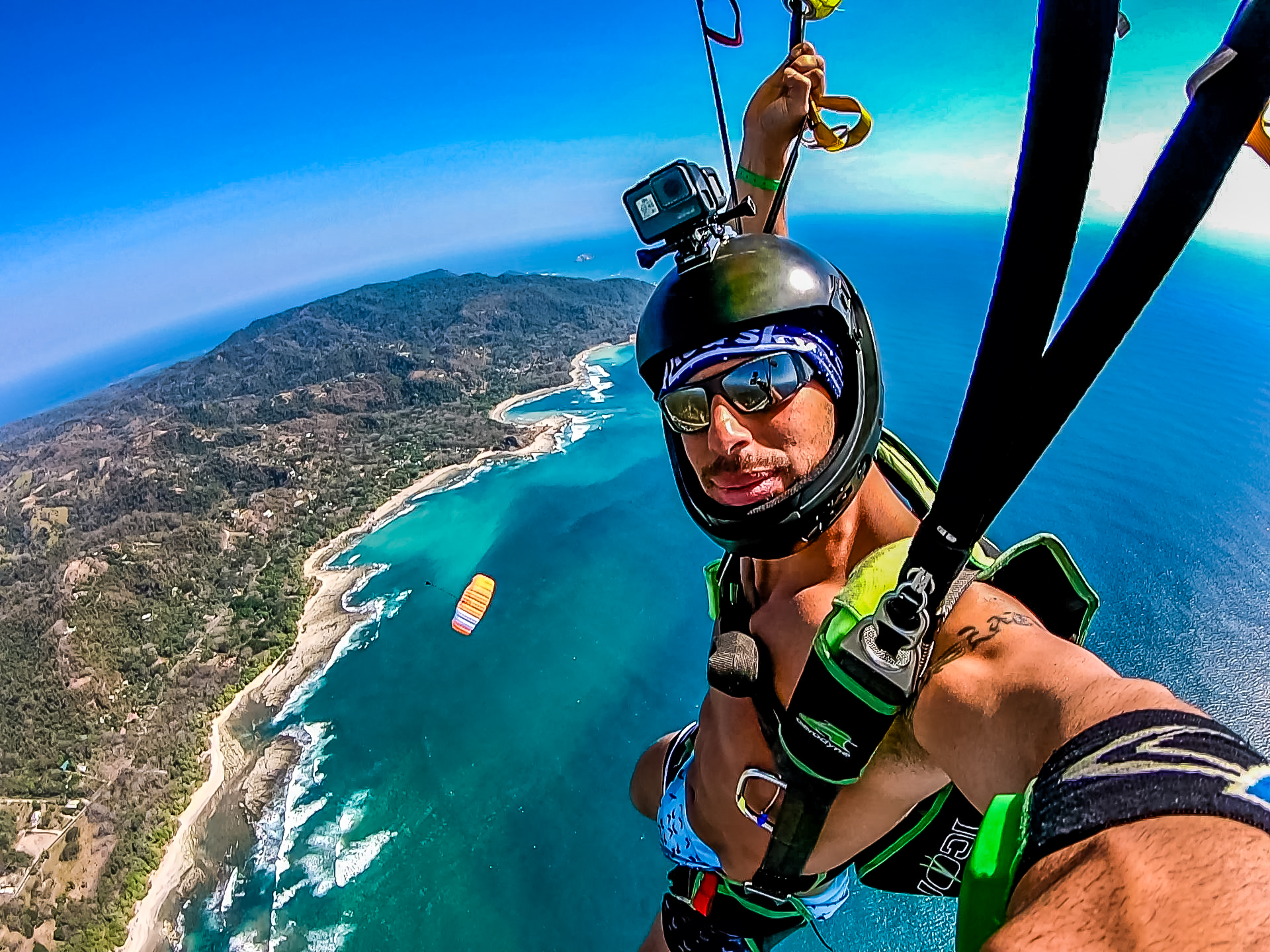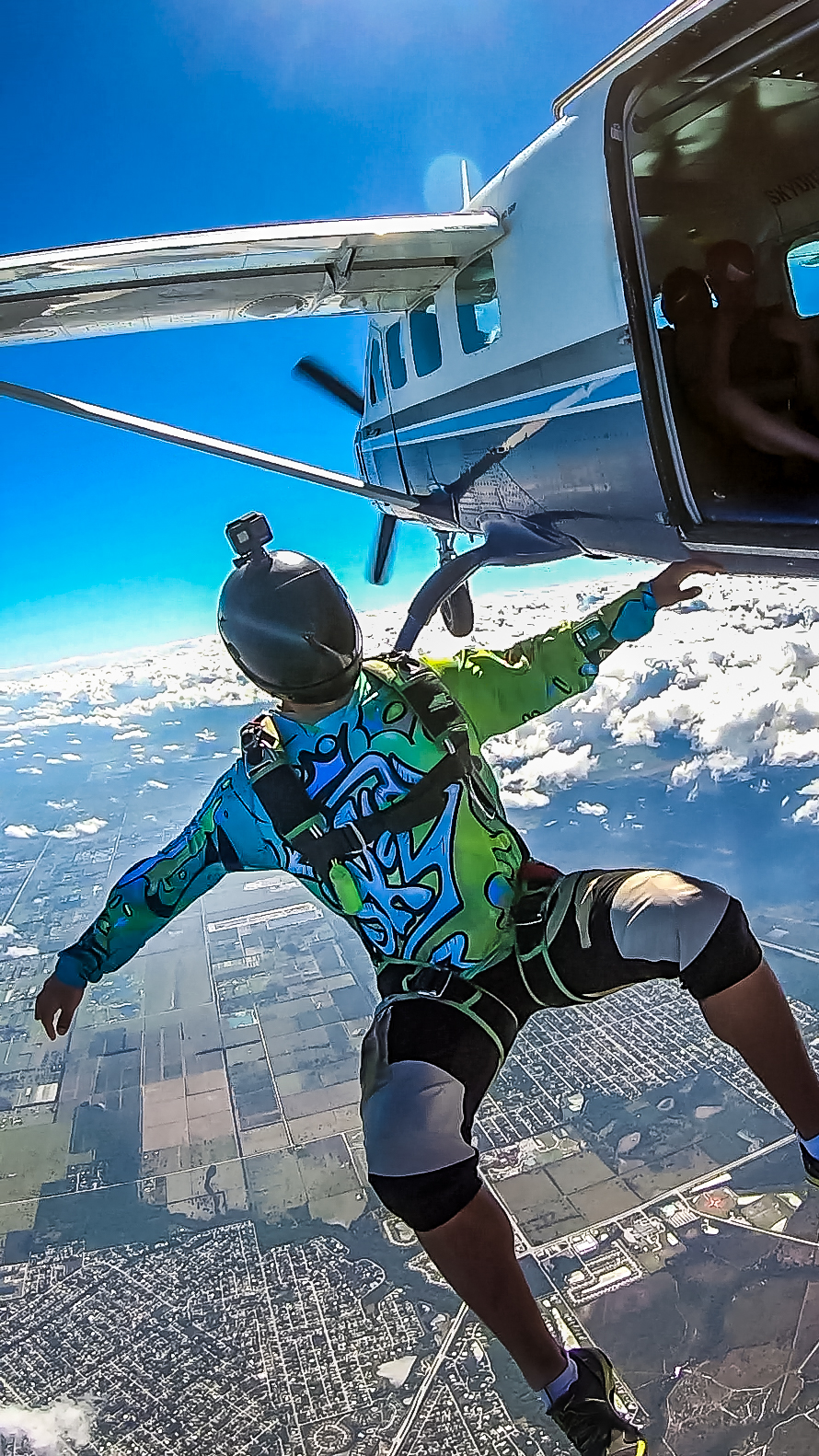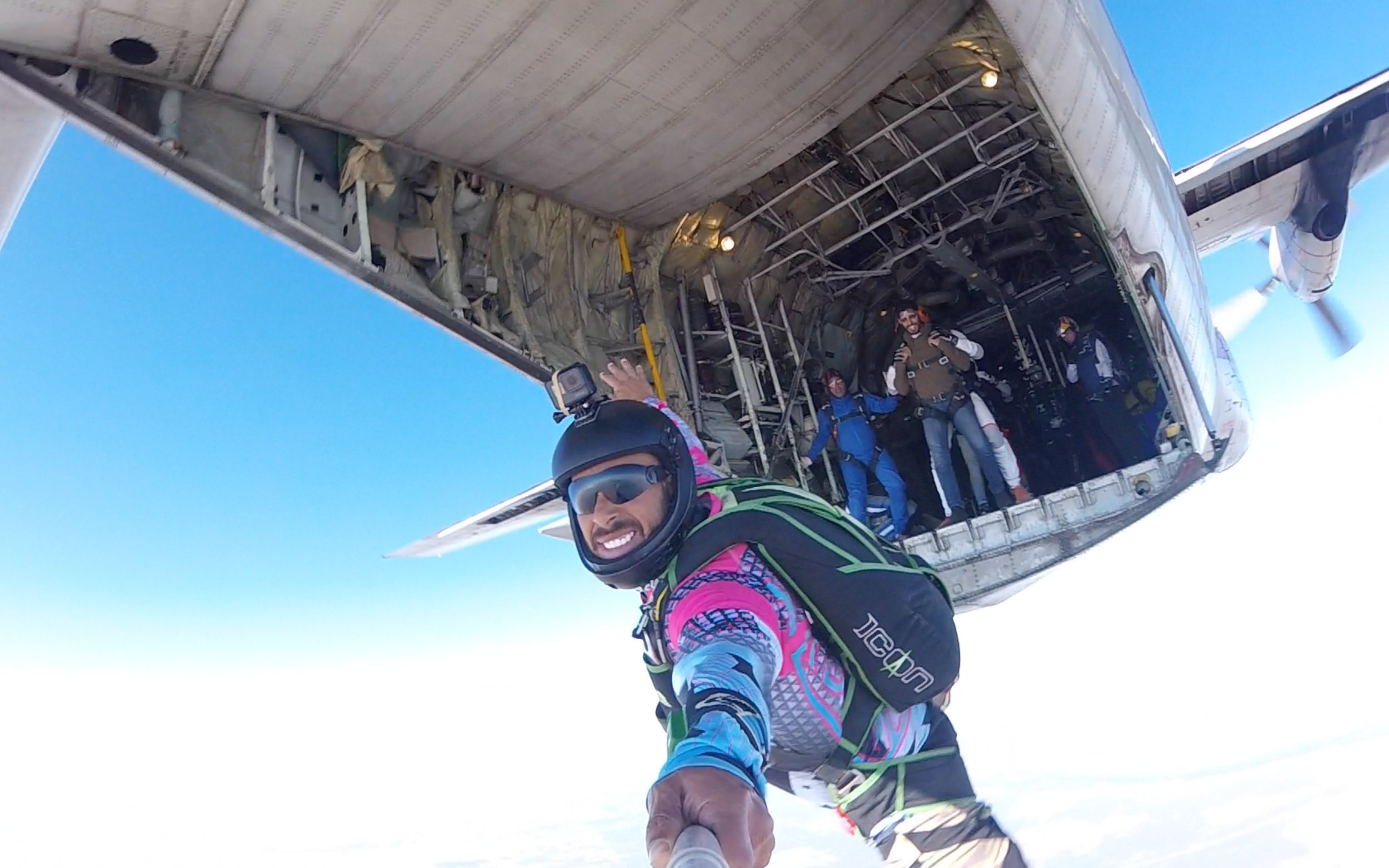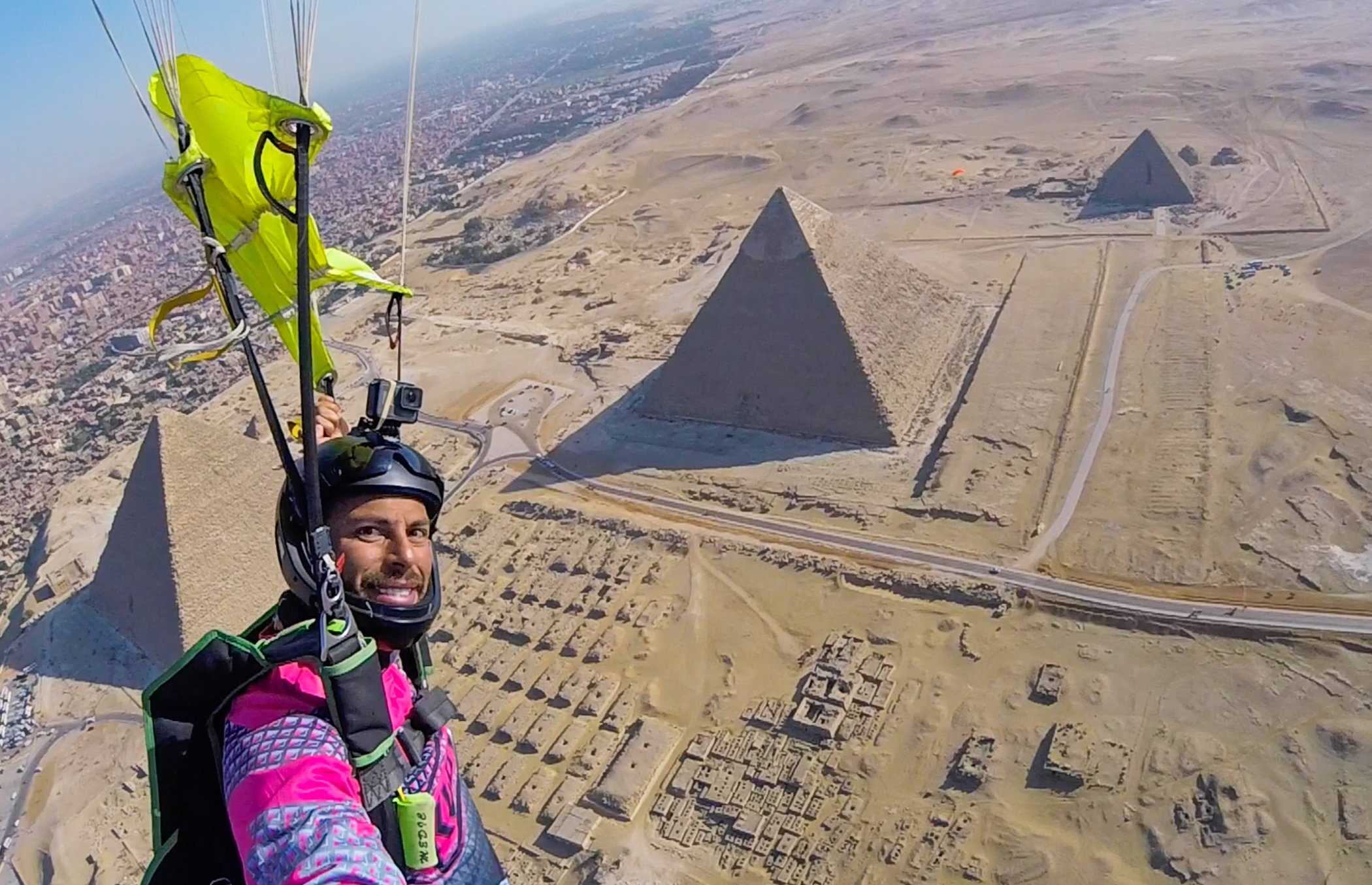 FAVORITE KUA SKY PRODUCT
Too many to name, but I'm loving my swoop shorts, jerseys and rash guards
More About Steve
I immigrated to Canada from Venezuela at 10 yrs old with my parents and moved to red deer . I left Red Deer after high school and have traveled all over Northern Alberta for School and Work finally ending up in Calgary where I finished paramedic training . I have worked overseas for a few years then returned to Canada
I have been involved in competitive sports since childhood . I have represented Canada in Boxing at the Pan am games and as part of the national team which allowed me to travel through most of South America competing from 16 yrs old up to 23 .
I switched to Skeleton Racing a few years later to compete in a winter sport attempting to make national team but a bad crash at time trials left me out of the running and I was unable to make another attempt to the team.
I got into skydiving at 25 yrs old when My mother bough me a tandem in Cuba , at first I refused but she mocked me and called me a pussy in spanish so I had no choice but to do it . I loved the jump but it scared me and I was blown away people did this on their own as a hobby.
When I turned 26 I went to Big Sky in Innnisfail, Alberta and got my solo license and slowly began to increase my jump number to get my A license .
At the same time I got my A license I was preparing for an expedition to Everest , I took a hiatus from Skydiving for almost 2 years as I did this event .
When I turned 28 I began to Jump again and started to fast track my way through licenses and Jump numbers I met my good friend Chris Nielsen and began traveling to Jump for boogies and special events ,  I been to places like Panama, Belize, Colombia, Bahamas, Palau, Egypt, all over the US etc. I started loving helicopter jumps and began my love affair with the Selfie Stick. I have jumped from all kinds of planes , helicopters, hot air balloons, air lights , and I haven't looked back .
I recently decided to begin BASE jumping and Im signed up for a course with Myles Dasher in Idaho which Im pretty pumped for .
I have met amazing people from all over the world along the way with all kinds of life stories of how they got into the sport and why , I have seen sunrises and sunsets from over 12 thousand feet in different countries, I have landed on islands , in cities , in deserts and in the middle of the ocean.  I have felt fear and uncertainty but also felt freedom and control over my life.
I met Brian Casserly from Pussfoot a few years ago, who is an amazing guy. Brian introduced me to Chris, Wendy and the Kua Sky Team which is how I got involved. They all have been not only supportive and kind but also become good friends .
| | |
| --- | --- |
| ATHLETE | STEVE BARAHONA |
| FAVORITE KUA SKY PRODUCT | swoop shorts, jerseys and rash guards |